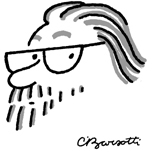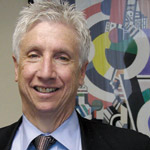 Neil Shister


William J. Doherty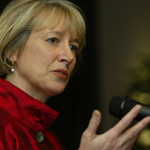 Barbara Coombs Lee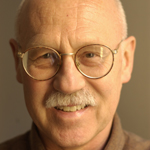 Dan Cryer
Cover artist Charles Barsotti has been a New Yorker staff cartoonist since 1970 as well as a regular contributor to "Reflections" since its inception four years ago. His work is collected in The Essential Charles Barsotti.
Neil Shister examines contemporary fear and UU approaches to transcending it. He is editorial director for World Trade Magazine, contributor to the Aspen Institute Values Seminars, and a member of All Souls Church, Unitarian, in Washington, D.C. The Rev. Dr. Forrest Church, a frequent contributor to UU World and minister of the Unitarian Church of All Souls in New York City, also reflects on the lessons of fear.
William J. Doherty considers the problematic modern American relationship to time. He is the director of the marriage and family therapy program at the University of Minnesota, co-author of Putting Families First, and a member of the First Universalist Church of Minneapolis. Sonja L. Cohen, editorial assistant at UU World, surveys the Slow Food movement.
Christopher L. Walton, senior editor of UU World, reports on this year's General Assembly of the Unitarian Universalist Association.
"Forum" author Barbara Coombs Lee, president of the Compassion in Dying Federation, practiced as a nurse and physician assistant for twenty years before beginning a career in law and health policy. She is a member of the First Unitarian Church in Portland, Oregon, and the editor of Compassion in Dying. The Rev. Dr. W. Frederick Wooden is senior minister of the First Unitarian Congregational Society in Brooklyn, New York.
"Reflections" authors include the Rev. Dr. Edward Frost, senior minister of the Unitarian Universalist Congregation of Atlanta, Georgia, and Hannah Wells, the student minister at the First Unitarian Universalist Church of Austin, Texas, and a recent graduate of the Starr King School for the Ministry.
Dan Cryer, a book critic at Newsday and a member of the Unitarian Church of All Souls in New York City, reviews new books on four of the Seven Deadly Sins in "Bookshelf".
"Looking Back" author Michael O'Brien, a member of the Unitarian Fellowship of Lawrence, Kansas, has written for Civil War Times, History Magazine, and other periodicals.

: 5
---