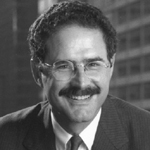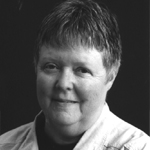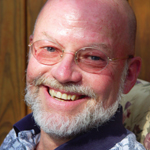 David Cockrell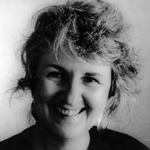 Rev. Dr. Marilyn Sewel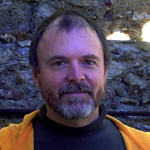 Will Shetterly
In his cover story, "Whatever Happened to We?", Douglas K. Smith applies the insights of his latest book, On Value and Values: Thinking Differently About We in an Age of Me, to congregational life. Smith is an organizational consultant in New York.
Rev. Dorothy May Emerson, The Rev. Dorothy May Emerson writes about Unitarian Universalist involvement in microlending efforts around the world ("The Microcredit Revolution"). She leads seminars for Rainbow Solutions, a socially responsible investing firm in Medford, Massachusetts, and is the editor of Glorious Women, an anthology of sermon award winners from the Ministerial Sisterhood Unitarian Universalist.
Tom Stites, author of the profile of simplicity leader Carol Holst ("Modeling the Simple Life"), is the editor of UU World and a member of First Religious Society of Newburyport, Massachusetts.
With a masters in counseling and a doctorate in forestry, David Cockrell is senior neighborhood planner for the City of Pueblo, Colorado, and a member of the Unitarian Universalist Buddhist Fellowship. He edited the second edition of the Seventh Principle Project's Green Sanctuary Program , which he describes in his "Forum" essay, and developed much of the program's structure.
"Reflections" contributors include: Lisa Couturier, author of the recent Beacon Press book The Hopes of Snakes; the Rev. Meg Riley, director of the UUA's advocacy and witness staff group; and the Rev. Dr. Marilyn Sewell, senior minister of First Unitarian Church in Portland, Oregon, and editor of Breaking Free: Women of Spirit at Midlife and Beyond. Creations artists are collagraph printmaker Richard Redd and painter Pat McEvoy .
Will Shetterly takes a Unitarian Universalist look at the science fiction and fantasy genres in "Speculation and Revelation" ("Bookshelf"). He is the author of Elsewhere and serves as president of the Unitarian Universalist Church of Southeastern Arizona in Sierra Vista.
The Rev. Dr. Jack Mendelsohn , minister emeritus of the First Parish in Bedford, Massachusetts, was the thirteenth senior minister of Federal Street/Arlington Street Church in Boston, 1959-1969 ; his "Looking Back" subject, William Ellery Channing, was the sixth. Mendelsohn is the author of Channing: The Reluctant Radical.

UU World : Page 5
---