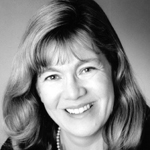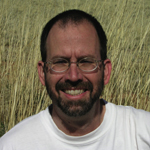 Jeffrey A. Lockwood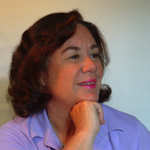 Frances Cerra Whittelsey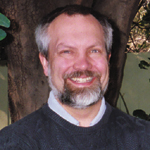 Brian Nelson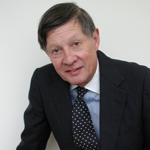 William F. Woo
Kimberly French, author of our cover story on slavery, chairs the worship committee at the First Unitarian Universalist Society of Middleborough, Massachusetts, and is the author of Perkins School for the Blind (Arcadia Press, 2004), a history of the pioneering school founded in Boston in 1829 . French is a UU World contributing editor.
Jeffrey A. Lockwood, a professor of entomology at the University of Wyoming and a member of the Unitarian Universalist Fellowship of Laramie, Wyoming, is the author of Prairie Soul: Finding Grace in the Earth beneath My Feet (Skinner House, 2004 ), from which his essay "Unlikely Ambassador" is excerpted.
Frances Cerra Whittelsey profiles the Rev. Ric Masten, a poet and unconventional UU minister. She teaches journalism at Hofstra University and is a member of the Unitarian Universalist Fellowship of Huntington, New York.
"Forum" essayist Teresa Hommel is a member of the Community Church of New York Unitarian Universalist whose work as a consultant informs her concerns about electronic voting.
"Reflections" contributors include: Peg Duthie, a poet and professional calligrapher who sings in the choir and serves on the board of the First Unitarian Universalist Church of Nashville, Tennessee; the Rev. Mary Wellemeyer, author of Admire the Moon, a new meditation manual from Skinner House Books, and minister of the Unitarian Universalist Church of Manchester, New Hampshire; Nancy Woods, a member of the Eastrose Fellowship–Unitarian Universalist in Gresham, Oregon; and Brian Nelson, author of Earth Bound: Daily Meditations for All Seasons (Skinner House, 2004 ), member of Emerson Unitarian Universalist Church in Canoga Park, California, and a television and film writer who teaches at the University of Southern California. Featured artists are painters Madeline Calvello Kanieff , Richard Scherubel , and Lola Juris .
"Bookshelf" essayist William F. Woo, editor of the St. Louis Post-Dispatch from 1986 to 1996 , teaches journalism at Stanford University.
The Rev. Phillip Hewett is minister emeritus of the Unitarian Church of Vancouver, British Columbia. His interest in the legacy of Socinus ("Looking back,") has taken him a number of times to Poland, and his book Racovia: An Early Liberal Religious Community (Blackstone, 2004 ) tells the story of the early Unitarian community there.

: 5
---